I'm a nature photographer and a certified guide focused on photography tours. Not really professions if you ask me, but that's what brings food on the table at the moment. I live with my wife and our son in the city of Târgu Mureș, right in the middle of Transylvania. I like mountains, forests and distant views. I occasionally write. I try to live a simple life, eat healthy and exercise. I believe in protecting nature by living more sustainably, like eating less meat, and getting involved by using photography as a way to inform. Being informed goes a long way towards being more empathetic and caring.
My photography is often more interpretative than illustrative.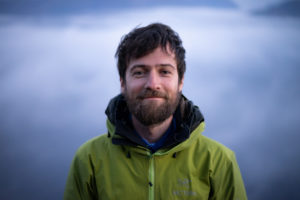 I just released my first book, NORD – a collection of images made in the 10 years of travels to the north of Europe.
Since I've always liked challenges that put me in a tight spot, I'm currently training to run the longest and highest mountain range in Romania, Făgăraș, in under 24 hours. It has a length of 84 km with an altitude gain of around 6000 m. I've tried once and failed.
I continue to work on my long-term project, Terra Silva.

I spent six weeks pedaling with Aura through Iceland in 2014. Since we didn't kill each other in the process, we decided to get married after that. We called it Project PI.
I won some contests. Though I don't see any clear relation between the idea of a contest and photography, it allowed me to get some objective evaluation of my work and meet some great people.
2019 GDT Wildlife Photographer of the Year – winner Plants & Fungi
2018 Asferico Nature Photography Competition – highly commended Landscape
2017 NHM Wildlife Photographer of the Year – winner Plants & Fungi
2017 Milvus Nature Photography Contest – grand prize
2016 GDT European Wildlife Photographer of the Year – highly commended Plants & Fungi
More so, after getting the accolades above, I got invited to speak at some of the biggest nature photography festivals in Europe – Cinclus Fest (Portugal), GDT International Nature Photography Festival (Germany) and NaturArt Festival (Hungary). So yes, entering contests can prove beneficial on many more levels than just feeding your ego.